Attendance
Miss J Condon is the attendance officer at Delce Academy.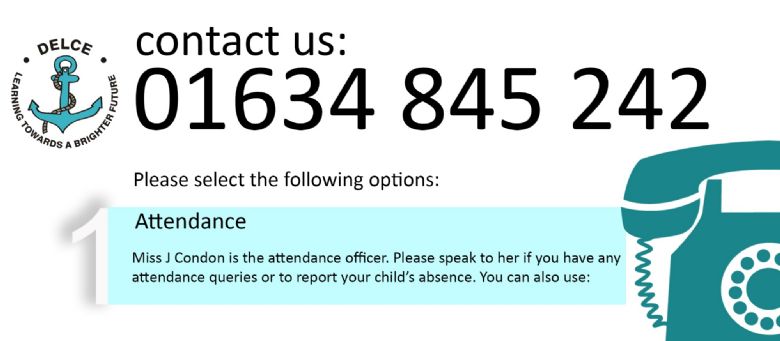 If you know your child will be late or absent please contact Miss Jo Condon in the Academy office either via an email at a@delceacademy.co.uk or by telephoning and leaving a message on the answer phone. She will contact any parent when a child is absent and we have not been informed.
Alternatively, you can visit the

app and record your child's absence under attendance.
Click here to find out more information on using the School Gateway.