For Kids
Life can be really tricky at times, and our thoughts, feelings and actions can change when we are finding things hard. It's important that you know where you can get help when you need it.
Adults have a job to keep you safe. Can you name one trusted adult in your life?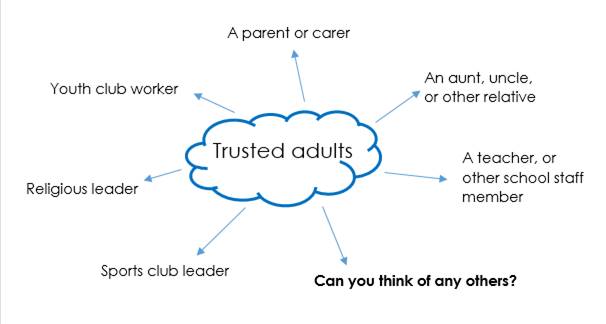 As well as trusted adults, you could talk to Childline. They are a service who help lots of children in lots of different ways.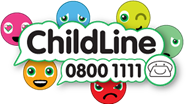 They can help when you are worried, upset, or angry, or if you feel that an adult is breaking the rules and not keeping you safe. If you don't feel you have a trusted adult, or feel that you would rather speak to someone you don't know, there are lots of different ways to get in touch with Childline. Click here to visit their website, and find out how they can help you.
Confidentiality promise: Confidentiality means not telling anyone else about what you've said. So whatever you say will stay between you and Childline, and you can feel safe talking to them knowing that no-one will find out. But sometimes, if they are worried about your safety, they may need to let someone know. They will talk to you about this.