The 10 apps and services that every parent should know about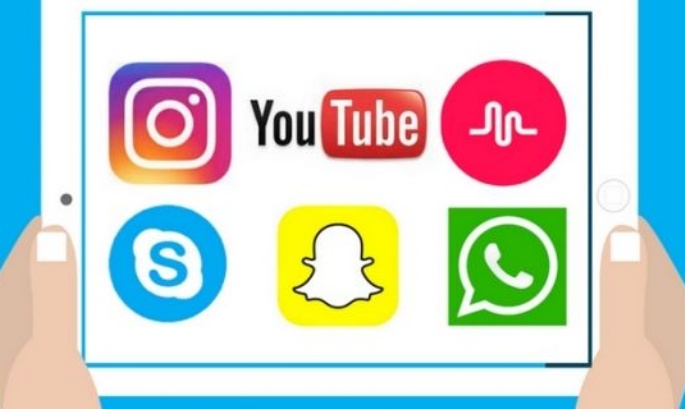 It's impossible to keep up with all the apps and services children use online but here's Parent Info's guide to some of the most popular. By Eleanor Levy.
Updated with additional guidance from ParentZone. There's also useful simplified Terms and Conditions for frequently used apps to download below.
Snapchat
The photo messaging app allows users to take and share photos and videos, adding text and silly graphics to people listed in their smartphone's contact list who also have the app.
When Snapchat launched, its success came from the ethereal nature of the 'Snaps' – they lasted only a few seconds before disappearing and couldn't be saved by the person receiving them. This meant children could have fun, pulling silly faces and not worrying that the image would be around forever.
As Snapchat has evolved, this has changed. The person posting can now choose how long the images are available by creating Stories, which are available for up to 24 hours. Images can also be screen shot outside the app and shared by the person receiving them.
Snapchat is unmoderated and therefore, you cannot filter the posts your child receives or Stories they view, which means they can be exposed to adult content.
Learn more about safety controls for Snapchat here(link is external).
Further reading
Instagram
Like Facebook, lots of parents use Instagram and so are more aware of how the app works than some of the others on this list.
Instagram allows its users to share images and videos with each other. It has recently introduced live streaming.
Users can comment on posts, which can lead to both positive and negative judgements.
Posts can be seen by anyone as default, but you can change your child's privacy settings so that only people they know can see them. However, their bio, profile and profile image will remain public.
Instagram has been accused of contributing to the rise in body image issues among young people. Celebrities post images that have been heavily edited, professionally styled and often retouched, giving an idea of beauty that is both unreal and unattainable for most people, while young people themselves can obsess over taking the perfect selfie.
Further reading
Instagram launches disappearing live video and messages(link is external)
Lawyer rewrites Instagram terms and conditions in plain English so teens can understand them(link is external)
Tik Tok - Musical.ly
Musical.ly lets you make and share music videos and its popularity has surged among children and young people, spawning its own young stars, rather in the manner of how YouTube launched the likes of Zoella and Alfie Deyes.
Users pick a song from within the app and dance or sing along, enhancing their videos with editing effects. They can then share their video or keep it private.
Because Musical.ly is an unmoderated live streaming app, parents should be aware that users can be viewed and contacted by others, including people they don't know. There have been reports of requests for images of a sexual nature from strangers commenting on children's videos.
Users can report abuse by tapping on the three dots icon (…) within the app and following the instructions. To block, go to the user's profile, click the three dots icon in the upper right hand corner of the screen.
Further reading
The craze turning pop fans into stars(link is external)
A parent's guide to Musical.ly
How old?
The terms and conditions of the app state that it is not suitable for young people under the age of 13 and that users should be 18 years of age. However, many younger teens are using it. It is worth considering that there is the possibility of swearing and users dressing in what adults may consider an inappropriately sexual way in some videos.
YouTube
Children and young people love YouTube. Some just like watching the clips – anything from Taylor Swift performances to cute cat videos to YouTubers like football gaming star KSI – while others make their own and post them for others to watch and comment on.
YouTube has simple parental controls to restrict access to adult content, strict community rules about posts and an easy process to report illegal, harmful or upsetting content. But there is still a chance your child will come across content you wouldn't want them to, including religious and extremist propaganda. That's why it's important to encourage them to think critically about anything they see on the platform. The content may not be true or have come from a verifiable source.
To post, you need to be 13 years old and open an account but you can watch content at any age. For children under 13, there is an app, YouTube Kids, with content specially curated for that age group.
Further reading
YouTube: what parents need to know
Review: YouTube Kids(link is external)
Skype
Live streaming services like Skype allow users to broadcast in real time with no moderation.
Lots of families happily use Skype – it's a really useful app that can help people stay in touch with friends and relatives who live a long way away, or when parents are separated.
However, live streaming services do have inherent risks because they're unmoderated.
They can be used by people to communicate with children privately, which can be particularly worrying if your child uses them to talk to strangers online.
One of the problems for parents is that your child might not think their online friend is a stranger at all, so could be persuaded to do things they wouldn't normally, such as sharing sexual images, or become interested in extremist political or religious views.
Skype doesn't offer a facility to record conversations, but people could record them with a separate device or programme, and then share images without your child knowing.
Warn them of the dangers of using live streaming sites, and advise them that, if they do, they shouldn't give away anything that will identify their full name, where they live, like to hang out, or go to school when using these sites to talk to people they do not know in real life.
As with all sites and apps they use, teach them how to block and report, and make sure they have a trusted adult to confide in should something go wrong.
Further reading
Skype: a parent's guide(link is external)
Whatsapp
Another app parents are increasingly aware of because they use it themselves, WhatsApp allows groups of users to have a running conversation. It's good fun and can save a lot of time when organising activities – or even what the family is having for tea.
Children and young people use it to share images, organise homework and generally chat with their friends and they can communicate with anyone in their contacts list who has the app. It's aimed at 13+ (the age you could sign up came down from 16 after it was bought by Facebook, bringing it in line with its parent company's terms and conditions.)
There have been reports of bullying and inappropriate contact from adults on the app. It's unmoderated so young users will need to know how to block upsetting or illegal contact and report users within the app themselves.
Further reading
WhatsApp: a parent's guide(link is external)
Yubo (formally Yellow)
Content
Social networking app Yubo has recently rebranded, having previously been known as Yellow. Children and young people can upload a profile picture and up to five more photos, and choose to connect with boys, girls or both sexes, write personal information about themselves, and use emojis. Yubo has 15m users, 70% of which are between 13 and 17 years old.
How old?
Users need to be at least 13 years old to sign up for the app and require parental permission. Once they've done so, 13-17 year-olds should only be able to connect with people within their own age category. An 18+ version of the app also exists but age verification processes were introduced to prevent users falsifying their age.
Contact
The nature of the app means users will be connecting with other teens they haven't met, living within local or international areas. Users can look through a series of profiles and swipe left or right to either like or dislike another person's profile. Once two people have both liked each other's profiles and become friends, they can message each other, as well as make live streaming videos.
Things to be aware of
Yellow was previously nicknamed 'Tinder for teens' and considered a 'teen dating' app. Its developer says it has responded with new safety and security measures, to prevent inappropriate content such as sexting. Even so, it is advisable to talk to your child about what is and isn't appropriate to share. Users can report others on the app by clicking the flag icon in the top left-hand corner of the profile that they want to report, while Yubo says it now has human moderators, support teams and algorithmic activity monitors.
Monkey
Content
Monkey is a chat app where people are randomly connected with other Snapchat users from around the world within their age range and have an initial 10-second video chat. If someone wants to continue the conversation, they can tap the 'time' button to keep chatting. If both people in the conversation tap 'time' then the call will continue. After the conversation, they can add each other to Snapchat.
How old?
This app is rated as 13+ but there is no age verification required.
Contact
Young people will make video contact with strangers and be able to communicate with them for 10 seconds or longer depending on whether there is a mutual decision to carry on chatting (by tapping 'time'). If they continue to chat then they will be able to add each other to Snapchat or Instagram.
Things to be aware of
Just 10 seconds is very little time to get to know someone before deciding whether you want to continue chatting. The speed of response also risks users giving away more information than they would choose to if they had the chance to think about it. Young people need to be aware that the person they are communicating with is a stranger so they shouldn't disclose too much personal information. With no robust age verification in place, users could enter any age they want, pretending to be younger than they are.
Monkey has recently come under fire as there have been incidents of adults trying to communicate with teens and indecent images being shared. Monkey does state a zero tolerance policy for misuse of the app and say they have moderators 24/7. Click on the following link for safety instructions if you want to report any safeguarding issues from the app. https://monkey.cool/safety
Twitch
Twitch is one of the world's most popular live-streaming services. In 2017, the site attracted more than 15 million unique visitors a day and had over 2 million unique broadcasters who were watched for a combined 355 billion minutes. There has been no end to the overwhelming success of the site in 2018 either, with streamer of the moment, Ninja, smashing live-streaming records. First, alongside the rapper Drake in April of this year, he smashed the record for most simultaneous viewers to a single stream with 635,000 viewers. Then, only a few weeks later, he broke this record with 667,000 viewers to a stream of him playing at an eSports event in Las Vegas. Further information online.
Vlogging, YouTubers and Influencer Marketing
Since YouTube was created in 2005, vlogging (video-blogging), has formed an important part of the appeal of YouTube to children and young people. Now with the influence of vloggers, or as they are more commonly known YouTubers, at an all-time high, should parents be worried about the influence they might have on their children? Further information online
To find out about parental controls for these and other apps, check out the Tools section in the online version of Digital Parenting magazine. Read, print or download it here