Certificates
Merit Awards
Every week class teachers and staff around school think carefully of children who have demonstrated our core values. Our core values are: aspiration, honesty, perseverance, positivity and respect. In our Friday celebration assembly children are then presented with their merit award of achievement.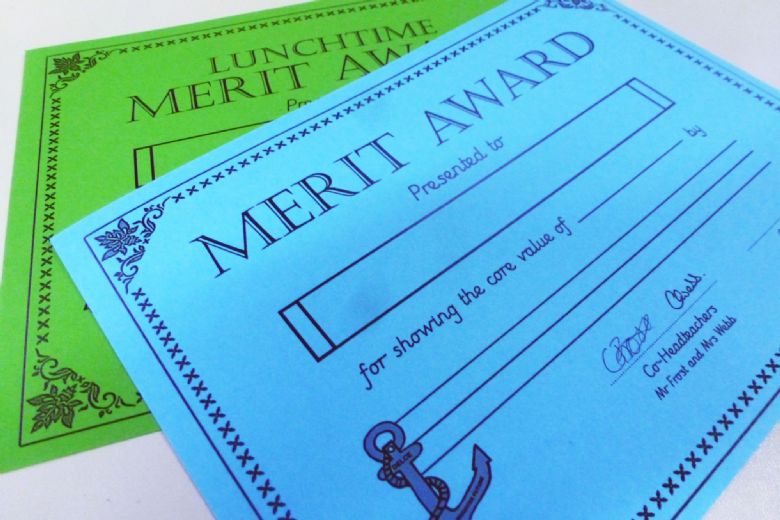 Attendance
Each week Miss Condon collates data to show us the classes with excellent attendance. To receive a certificate each week classes must have 96.5% or above attendance. A special gold certificate is also presented to a class with 100% attendance.
There are also individual and class rewards presented termly to children who have excellent attendance.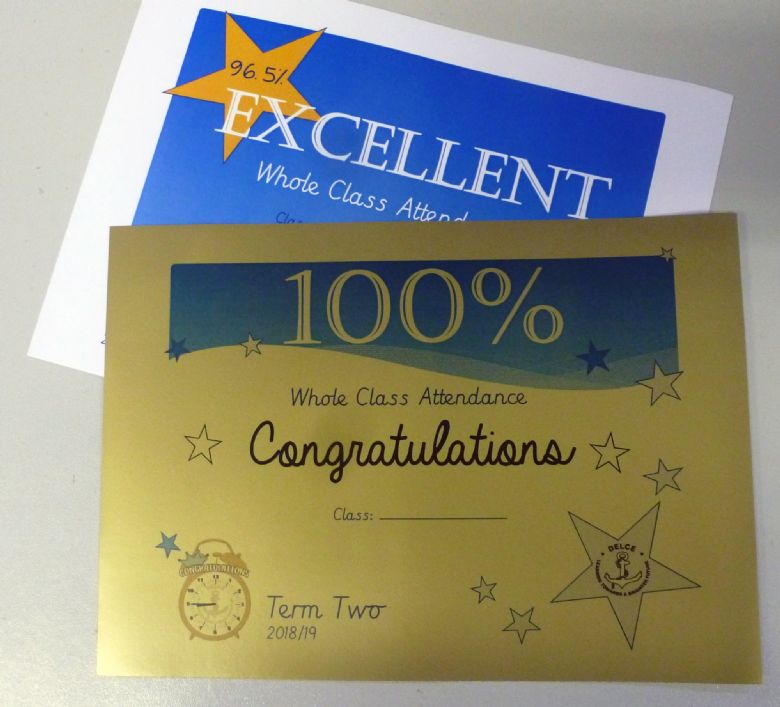 Class of the Week
A gold certificate is presented each week to a Lower School and Upper School class. Phase Leaders decide which class has gone above and beyond and present the winning class in assembly.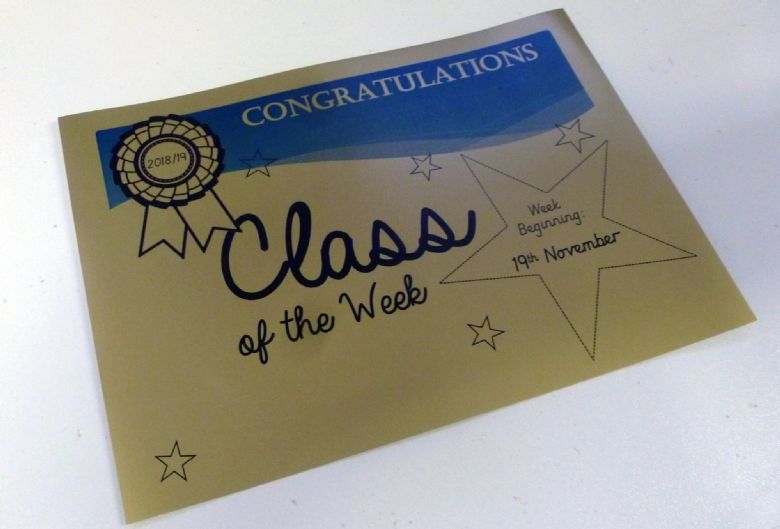 French and Sports Award