Our Curriculum
Intent
Every child deserves a high quality and appropriate curriculum. At Delce Academy, we provide all pupils with a broad and balanced curriculum for all our pupils through a cross-curricular approach. We believe that our curriculum will provide an environment, which will stimulate and feed children's natural curiosity. First-hand experiences will be at the heart of their learning, developing life-long skills. Our views have been influenced through international, national, local and school based research. We know that methods used in The Foundation Stage have been successful and believe that extending this approach and ethos will have a similarly positive effect on children as they progress through the school.
Implementation
The over-riding aim of the school is to raise standards in basic skills. The curriculum is designed to ensure that children receive their entitlement to a broad and balanced curriculum and all statutory elements of the National Curriculum in the long-term. Planning is based on the development and progression of skills, knowledge and understanding.
To find out more about your child's learning select the relevant phase and year group for useful links, letters and photo galleries.
Mrs H Chandler leads the Early Years phase and Years 1-3
Ms K Kogut leads Years 4-6
Miss K Lacey leads Thrive provision and The Bridge
Early Years Phase (EYFS & KS1) curriculum
At Delce Academy we follow the Early Years Foundation Stage Principles that recognise the importance of a holistic approach to educating young children.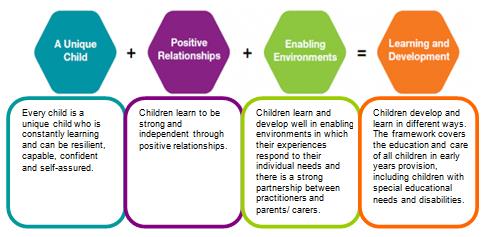 Areas of Learning and Development
The EYFS Curriculum
The children will be taught the seven areas of learning and development set out in Development Matters in the Early Years Foundation Stage (EYFS). This non-statutory guidance material supports practitioners in implementing the statutory requirements of the EYFS.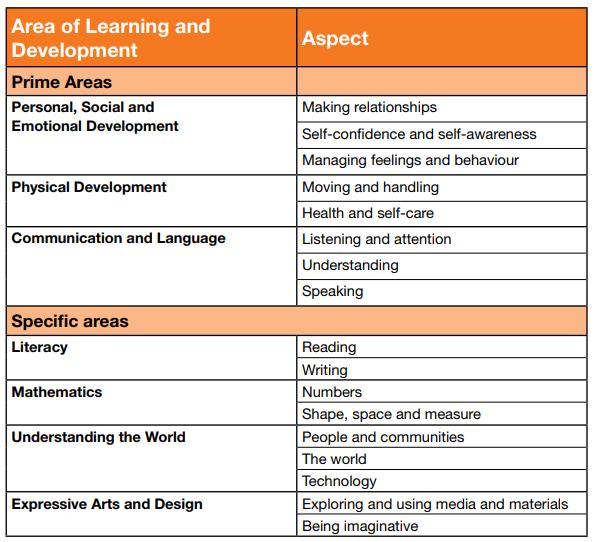 For each area of learning the guidance sets outlines the Early Learning Goal which the children are assessed against at the end of the Early Years Foundation Stage.
For further information on our approach to reading in EYFS and KS1 including our phonics programme please click here.
Three Characteristics of Effective Learning
The Characteristics of Effective Learning support the development of the Unique Child in how children are learning through their interactions with people and things in their environment.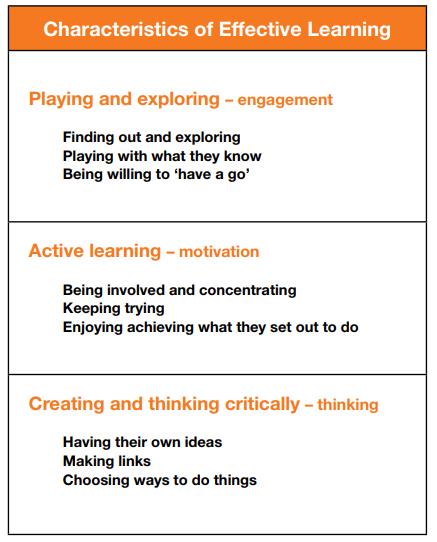 As parents you are the first teacher in your child's life. To support the development of these characteristics please consider the following questions.
Playing and Exploring – Does your child investigate and experience things, and 'have a go'?
Learning Actively – Does your child concentrate and keep on trying if they encounter difficulties, and enjoy achievements?
Creating and Thinking Critically – Does your child develop their own ideas, make links between ideas, and develop strategies for doing things.
Planning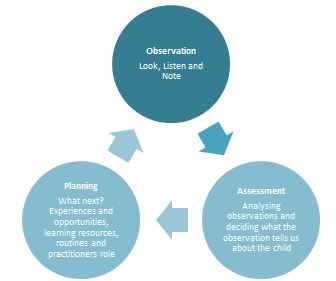 At Delce Academy we believe that the Early Years provision should hook learning experiences closely around the children's interests. In response to the children's natural curiosity and engagement planning occurs 'in the moment' to intertwine teaching of key skills with an enquiring child to create progress and attainment across and beyond the Early Years curriculum.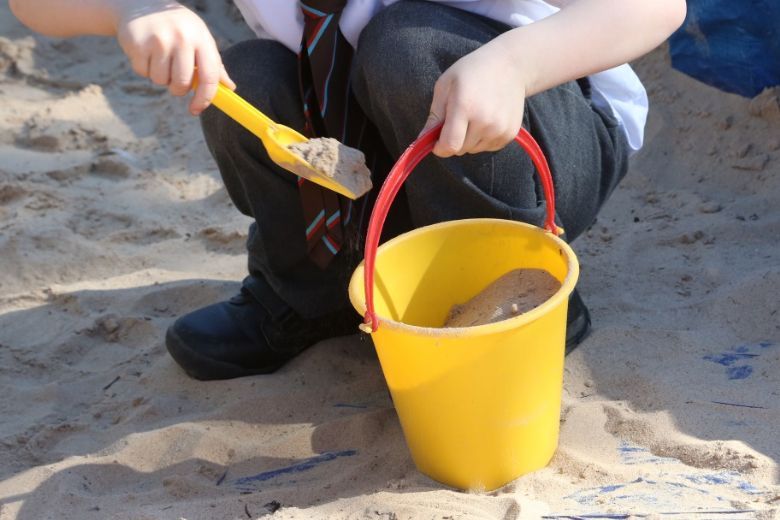 The environment and learning experiences are planned for following a cycle of observation, assessment and planning carried out with a combination of key learning priorities and a moment-by-moment basis. Some interactions and activities that occur are recorded when the cycle is complete, these are examples of children's 'wow' moments. These records are on the learning journeys for the focus children and on weekly planning sheets for activities in which a group have become involved.
Individual learning journeys are developed through a combination of children's learning, focus children assessments and observations, well-being and involvement scales and parent and child voice.
We Work In This Way Because ...
"Babies and young children are experiencing and learning in the here and now, not storing up their questions until tomorrow or next week. It is in that moment of curiosity, puzzlement, effort or interest – the 'teachable moment' – that the skillful adult makes a difference. By using this cycle on a moment-by-moment basis, the adult will be always alert to individual children (observation), always thinking about what it tells us about the child's thinking (assessment), and always ready to respond by using appropriate strategies at the right moment to support children's well-being and learning (planning for the next moment)."
From National Standards document Learning, Playing and Interacting P.22 - 23 The revised EYFS advises us to continue using this document.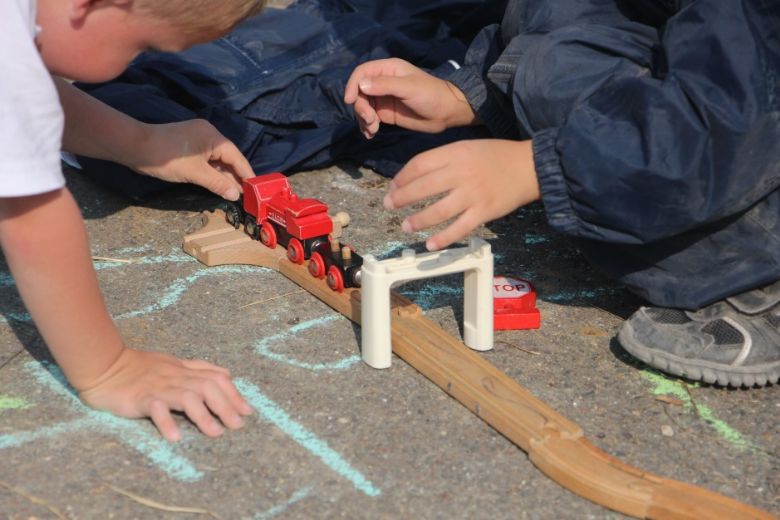 We have focus children NOT focus activities. The adult goes to the child.
We work this way because high- level involvement occurs in child- initiated activity. The role of the adult is to scaffold and facilitate the learning journey.
When children show high levels of involvement, that is when there is progress and development occurring – when the brain is at its most active. High level involvement occurs most often when children are able to pursue their own interests in an enabling environment, supported by skillful staff.
Planning focused on learning priorities and in the moment interactions helps to make this possible.
An Enabling Environment
At Delce Academy we strive to ensure that the children feel safe and confident so that they can explore and learn through their play independently.
To facilitate this, strong classroom expectations and boundaries are established so that every child feels secure to explore the setting freely and develop their own learning enquiry.
Our ground rules establish that we are:
Respectful to each other
Walk and talk indoors (outdoors is for running)
Take care of the classroom and outdoor area
These feed into the class rules which are written with the children.
Wherever possible we have a freeflow environment indoors and outside. All resources are available to the children. The children select what they want to do in each area.
The principle is that resources are accessible to the children and they are varied, open-ended and high quality.
This gives children the opportunity to select resources to support their chosen activity. The indoor and outdoor environment is established to support the children in selecting, using and putting away resources without the support of an adult.
The Role of the Adult
The adults are there to teach. They do this through observing and interacting.
Our adults know the children very well and have a sound understanding of child development. This ensures that the adults enhance and extend the learning at the appropriate level for each unique child.
Quality Interactions
The children become involved in activities of their choice. The adults observe the children carefully, join them, when appropriate, and engage in quality interactions (teaching) to move the learning on.
Sir Michael Wilshaw says:-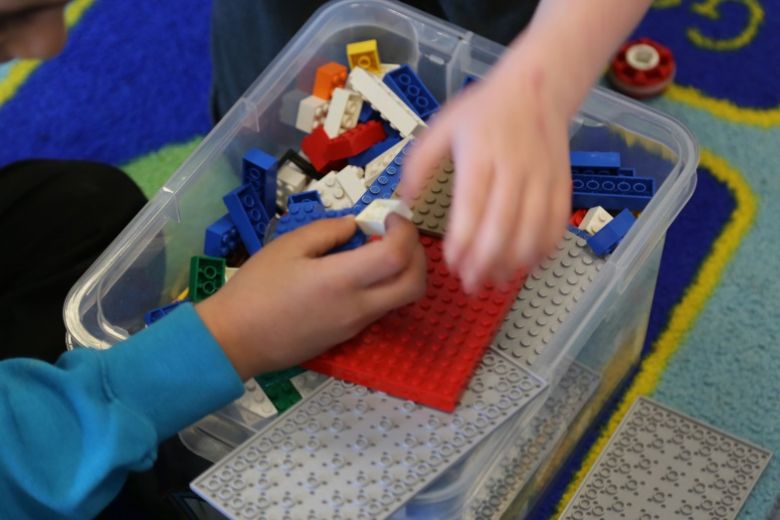 "Early years provision is only as good as the quality of interaction between adults and children."
Keeping The Balance
The children initiate their own learning and the adults support and guide them to extend the learning opportunities.
Throughout the year we assess and review the progress of all the children.
We introduce teaching of specific skills as and when appropriate to individual children and groups of children. Examples may include phonics groups, whole class reading and sharing of a text, math groups.
Transition to Reception
When a four year old sets off for their first day at "big school", they should be full of positive emotions – excitement, confidence and happiness. This happens if they know exactly where they are going, who will be there, what they will be able to do when they get there and how long they will be staying there. A successful transition means the child settles quickly into school, learning and developing from day one.
Practitioners welcome a class of children (who they already know very well) and these children are settled, confident and ready to learn.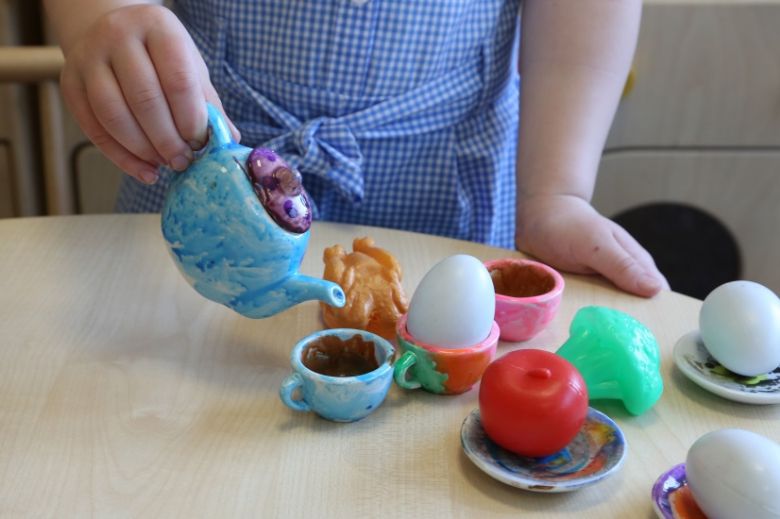 Transition will be successful if:-
Practitioners know each child, including their interests and needs
The school is able to meet these interests and needs
Practitioners have formed a relationship with each family
Children know, and like, the practitioners
Children are familiar and happy with their new school environment, its routines and expectations
Children have met and made friends with some of the other children who will be in their class
Getting to Know Your Child
Visit the pre-schools:- When children attend a pre-school setting the practitioners there will know them very well. One way to get to know your child is to visit them in their pre-school and see them operating in an environment which they know, with staff that they trust. In the Summer Term, the Reception teachers from Delce Academy spend much of their PPA time going to visit children in their pre- schools. If we cannot visit all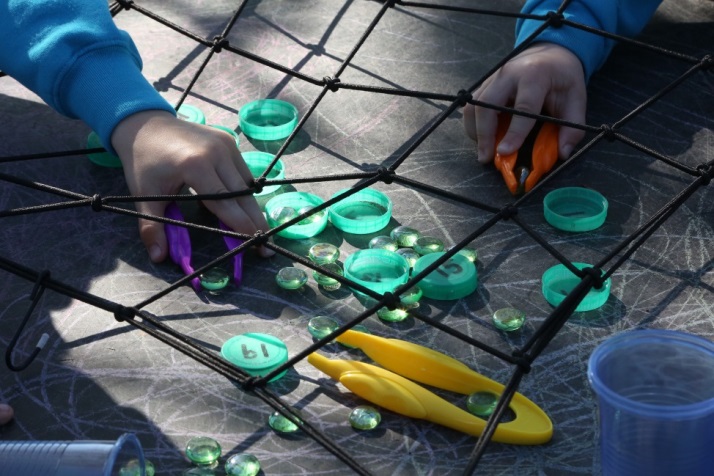 the children, we ring the pre- schools to discuss the children and if they say we would benefit from coming to see a particular child, then we make the effort to do so. At the visit, before the child knows who we are, we observe them to assess their social skills, independence, confidence, language and physical ability. After about 20 minutes, we have a good picture of the child and can then play with them for a while, having some fun so that they have a happy first impression of us. We take along a little booklet about school, with lots of photos to share and leave with the child – this can then be a focus for discussions and excitement in the weeks leading up to the transition. Finally we spend time talking to the key person and looking at any records or "special books". If your child has an end of year report, please share these with the reception staff.
Play sessions in school:- We invite your child to a stay and play session with a parent and a stay and play session without a parent. These are an opportunity to come and join in with a free-flow session in Reception. This allows the children a chance to explore their new class and to meet some of the staff and children that will be coming to school with them.
Home visits:- During the summer term the reception staff carry out home visits to support making final preparations to the class environment for September. For Delce Academy staff the home visit is the third time that they meet the children – they should recognise the teacher and begin to feel more comfortable with them! This visit is crucial as the starting point for building a relationship with you as families, a time to exchange information and a further opportunity to gain a better understanding of your child.
Helping Your Child Start School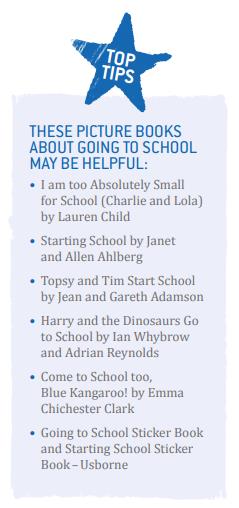 Some things to try
Chat with your child about starting school. What do they think it will be like? What are they most looking forward to? Is there anything they're unsure or worried about?
Look at the school's brochure, prospectus or website together and talk about the pictures.
Find photos of you and other family members at school, and chat about happy memories from your own school days.
If possible, visit the school with your child before they start – either on formal open days or other events.
Read books together about starting school (see the next page).
If your child seems anxious about school, try focusing on the things they'll like best – maybe the sandpit, mud kitchen or new friends. Perhaps they have some friends from preschool who will be starting reception at the same time.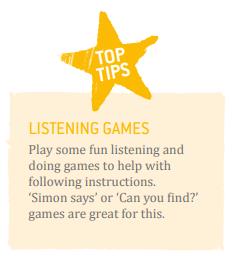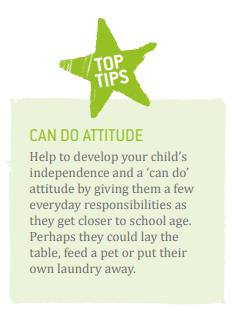 ... and some things to avoid
It's natural to feel nervous about your child starting school, but remember that your child can easily pick up on your emotions. Try to be relaxed and positive, rather than showing your own nerves.
Try not to make comments such as "I hated school" or "I was rubbish at school", which might give your child a negative attitude. ... and some things to avoid
Try not to bombard your child with endless talk about school – treating it in a matter-of-fact way rather than focusing on the "big step ahead" will help soothe an anxious child.
Don't over-hype school, as your little one may feel let down or mistrustful if it doesn't live up to expectations!
KS2 (LOWER and upper SCHOOL) Curriculum
English
Every aspect of the children's learning is influenced by the extent to which they use language with imagination and accuracy. Competence in reading, writing, speaking and listening is encouraged ?throughout the curriculum in order to enable the children to communicate appropriately and effectively. The school delivers the National Curriculum through the cross-curriculum programme. Guided Reading takes place every morning and all children are expected to read at home with an adult every day.
To support your child's reading, please help your child read at home five times a week for ten minutes. When reading with your child, do read the question prompts, this will help to improve their comprehension skills.
Mathematics
Considerable importance is attached to the children achieving and understanding mathematical processes, concepts and skills. A favourable attitude is encouraged by presenting it in an interesting and enjoyable way, allowing the children to actively participate in the learning process, thus creating a sense of achievement and confidence. There is a strong emphasis on the development of mental arithmetic and practical applications of mathematics in real-life situations. The school follows the National Curriculum.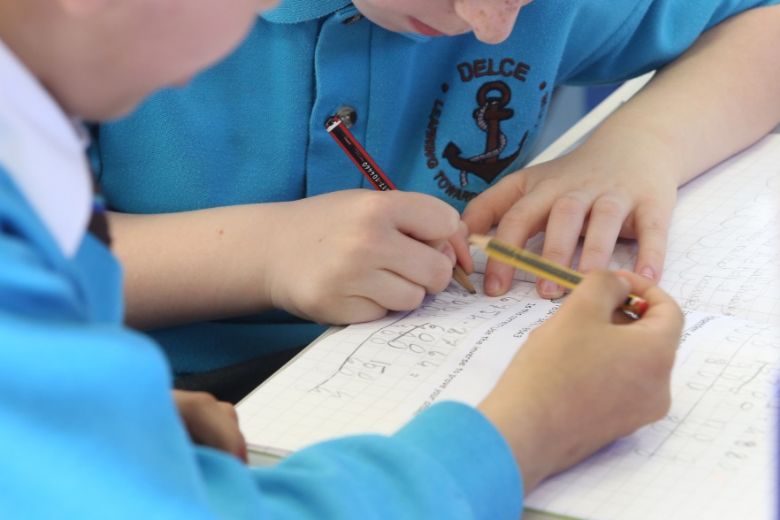 Science
To enable the acquisition of a systematic, scientific approach to learning, developing useful knowledge, skills and attitudes about the world in which we live science experience is presented to the children in a practical, relevant context. Systematic enquiry, analysis of problems, formation of ideas, their testing and modification are encouraged through project work, designed to arouse the children's natural curiosity.
Art and Design
The children are encouraged to be spontaneously creative, using a variety of media and techniques in ?art and craftwork. An awareness of colour, shape, balance, focus and proportion are developed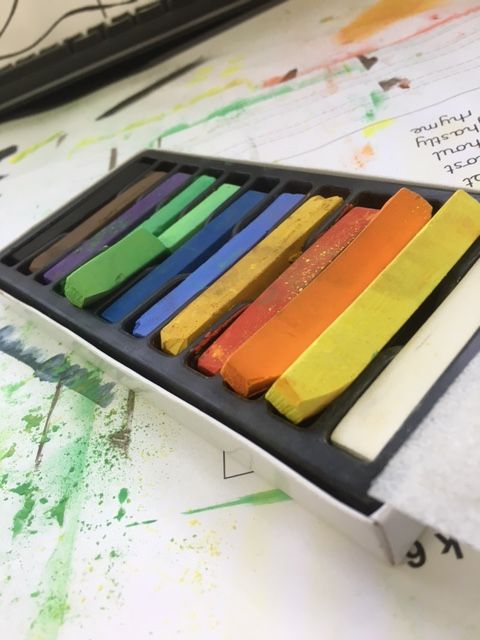 alongside the use of symbols to convey ideas and feelings. The study of a wide range of artists, craftspeople and designers complements this work.
Design and Technology
Through Design and Technology, the children are encouraged to identify, examine and solve practical problems and to make existing situations better. The children are encouraged to be inventive, using a range of materials and tools, thus developing, modifying and evaluating their ideas through a series of projects.
Drama
This subject is used across the curriculum, to stimulate interest and to develop understanding and empathy in a variety of situations. Drama is a useful and versatile tool in the development of language and in building confidence. School plays and productions, allow the children to gain a sense of audience for the skills they have acquired.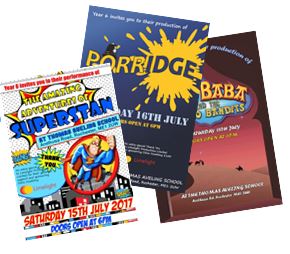 Geography and History
These subjects are brought to life by using artefacts and local studies to help develop an understanding of how our society and culture and that of others around the world have developed. An appreciation of the influences of people, time, place, conditions and events in the past and present is developed through specific units of work.
Computing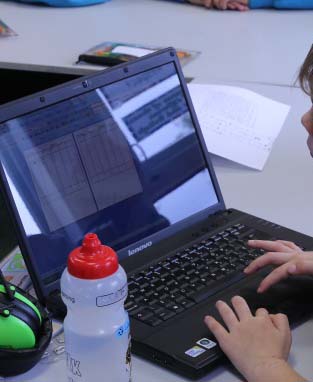 Computers and other technological aids are used throughout the school. Computing is taught as a discrete set of skills, linked to the current topic. ICT skills are also taught as a means of supporting other areas of the curriculum. The children are encouraged to communicate ideas and information in a variety of forms, where appropriate, using equipment and computer software to enhance their learning. The school is internet linked and a wireless environment.
Music
The teaching of music is based upon the fact that it is a creative and social art to be enjoyed. Children have the opportunity to enjoy musical experiences through listening, singing, movement and dance and by playing tuned and untuned percussion instruments. Pupils may apply to Kent Music School for tuition in school time, and this is paid for directly by the parents.
Religious Education
The school believes that religious education should provide a contemporary study of religion, preparing children for later life. The school bears in mind that the British Isles is a multi-cultural nation which has

Christianity as the main religion of the indigenous population. As a result, Christianity will receive the ?appropriate weighting within the religious education curriculum. Due consideration within this framework will be given to other faiths. Respect, tolerance and understanding for the beliefs of others will be promoted as part of our programme. The school has adopted the local authority's Religious Education Policy. Parents have the right to withdraw children from religious lessons and daily worship in assemblies but it must be understood that such activities make a contribution to cross-curricular objectives pursued during the course of the school week.
Physical Education
The school aims to develop control, co-ordination and mastery of the body, learnt through action, sensation and observation. Opportunities are provided to grow and develop through dance, gymnastics, athletics, games and outdoor and adventurous activities.
A short note should be sent to the school on occasions when your child is unfit to participate in such activities, on the understanding that a child who is fit for school ought to be fit for P.E. All jewellery, including ear-rings, must be removed before participating in P.E. lessons.